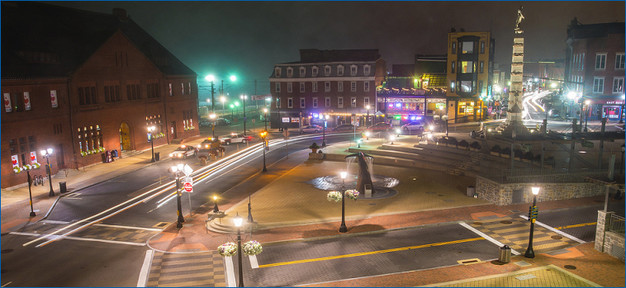 Become a Sustainable CT Sponsor
---
Help build thriving communities, bring new sources of funding to our towns and cities, and enjoy the visibility and benefits of supporting Sustainable CT:
Contribute to a pool of municipal project grants to catalyze implementation of municipal sustainability actions. Your support can be designated for specific geographic areas or specific Sustainable CT actions or categories.
Sponsor the Sustainable CT Fellowship Program, which places students from colleges throughout Connecticut with our regional partners to help municipalities implement Sustainable CT actions.
Fund grants to foster regional and multi-town collaboration.
Support technical assistance on specific Sustainable CT actions or categories.
Sponsor diversity, inclusion, and equity training for our Sustainable CT communities.
Funding Opportunity
---
Join a funding collaborative to create one of the first clean energy-generating public art pieces in the country, a placemaking pilot project on the Willimantic River.


Contact info@sustainablect.org to find out more and discuss how we can meet your funding objectives through Sustainable CT support. You can also view our current sponsors and funders.