Town of Litchfield - Photo of the Month
---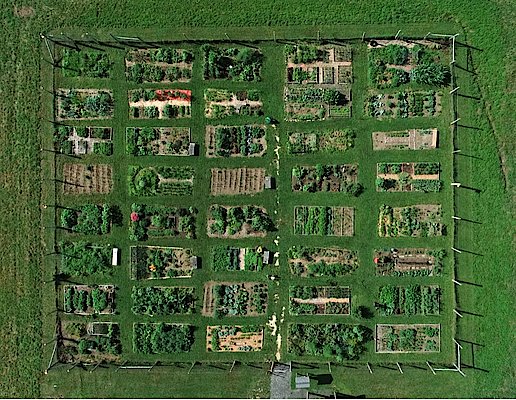 It's Growing Season at the Litchfield Community Garden!
---
Photo credit to Visko Hatfield

The Community Garden is a strong expression of sustainability in the town of Litchfield, and for the 40 people who grow vegetables and flowers there. Moreover, it reflects a remarkable collaboration across a number of municipal and non-profit entities in town. On land belonging to the Litchfield Land Trust, it is administered by the Litchfield Community Center, is in part funded by the Seherr-Thoss Foundation, an important local benefactor, and is supported in several ways by the municipality.
Over the years, the Garden has prompted a series of educational opportunities for local residents to learn more about organic farming by virtue of seminars led by a local Master Gardener and held at the Community Center. There is currently on-site a permaculture plot designed to teach gardeners of the value of this approach to growing plants. Also, the site has benefitted from various Eagle Scout projects, resulting in a garden shed, pavilion, and signage.
The Litchfield Community Garden is truly the result of successful investment of time, energy and capital by a broad representation of the town.
Do you have a cool project that you would like featured as a Sustainable CT Photo of Month? Click here to enter. Winners receive a free Sustainable CT resuable bag and water bottle!