2020 Environmental Protection Agency Merit Award
---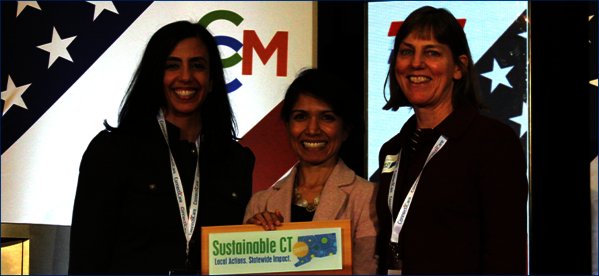 For fifty years, EPA New England has honored those who have made outstanding contributions to protect New England's environment. EPA's Environmental Merit Awards Program has honored teachers, citizen activists, business leaders, scientists, public officials and others who have made outstanding contributions on behalf of the region's public health and natural environment. The Environmental Merit Awards recognize outstanding accomplishments during the past year and over a lifetime. Sustainable CT was nominated for the Environmental Merit Award in 2020 by Joe DeLong, Executive Director of the Connecticut Conference of Municipalities. To learn more about Sustainable CT's nomination click here.
2019 Connecticut Green Building Council Trailblazer Award
---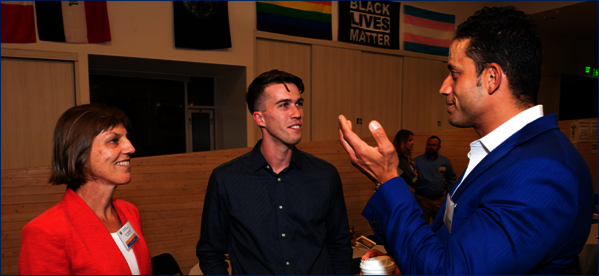 In recognition of the work or contributions that have a unique and lasting impact on the welfare of the public and the environment, the Connecticut Green Building Council introduced the Trailblazer Award in 2019.

CTGBC's first Trailblazer award was bestowed upon Sustainable CT by the CTGBC Board of Directors in recognition of its efforts to transform and promote strategies that encourage intelligent stewardship of Connecticut's resources as embodied in the ethos of the award: "The seeds for sustainability sown today will feed the livability of generations of tomorrow."
2019 CT Women's Hall of Fame Honoree
---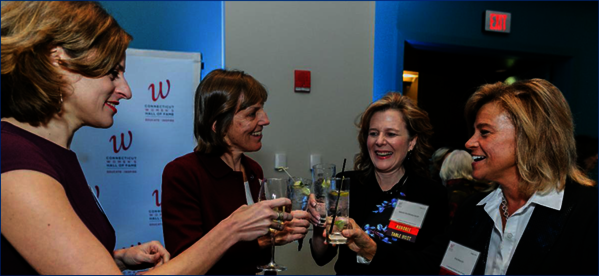 Lynn Stoddard, director of the Institute for Sustainable Energy (ISE) at Eastern Connecticut State University, was selected as a 2019 Honoree by the Connecticut Women's Hall of Fame on Nov. 4.

The Connecticut Women's Hall of Fame is an educational outreach organization whose mission is to publicly honor the achievements of Connecticut women, preserve their stories, educate the public and inspire the continued achievements of women and girls.

The focus of the inductees' work was on the environment and sustainability, the theme being "A force for Nature." Stoddard, who is the founder and executive director of Sustainable Connecticut, was selected as one of 10 honorees in 2019.