Sustainable CT Fellowship Program


The Sustainable CT Fellowship Program will place highly qualified fellows across the state's nine Councils of Governments (COGs) to help cities and towns become registered, certified, or recertified with Sustainable CT during the summer of 2022. Sustainable CT will follow all current COVID-19 safety guidelines, and it is unknown at this time if the 2022 program will be held in-person, virtually, or as a hybrid option.
The COGs serve as Connecticut's regional planning organizations. Click here for more information on COG locations.
Fellows will assist cities and towns within the COGs' territories, and will assist on COG projects that align with Sustainable CT goals. Listen to the vision the 2020 Sustainable CT fellows have for CT communities.
Fellows will gain valuable experience working within a professional setting and will be directly engaged with cutting-edge sustainability initiatives, local government operations, and regional coordination and operation. Hear from former Fellows about their summer experience.
Meet the 2022 Sustainable CT Fellows.
View past Sustainable CT Fellows.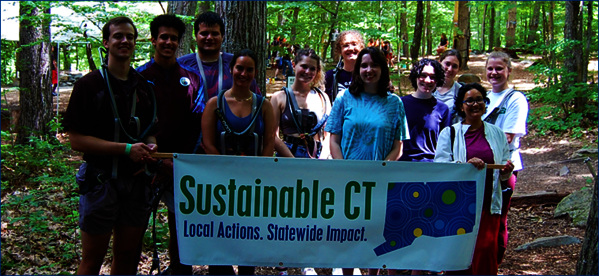 How To Apply
---
Requirements
Students must be enrolled in a post-secondary degree program. Students must be either enrolled in a Connecticut college or university or a permanent resident of the state. Students must have maintained a GPA of 3.0 or above and be registered to take classes in the fall of 2022. Students of all majors will be considered.
Technical Skills
Candidates must demonstrate strong written and oral communication skills, and be familiar with Microsoft Office applications.
If you have any questions about your application please call Jessica LeClair at 860-259-4762, or email [email protected] at Sustainable CT.
Application
To apply please send the following documents to [email protected]:
Names and contact information for 3 references (must include a phone number for each reference)
Writing sample (no more than 3 pages/1500 words)
Copy of unofficial transcript
List of top 3 preferred COG locations
Timeline
The selection process for the 2022 Sustainable CT Fellowship has ended. Thank you to all who applied!

Fellowship Job Duties
---
Sustainable CT Fellow duties include:
Research sustainability initiatives in Connecticut municipalities.
Inform municipalities of resources, grants, success stories, for implementation of Sustainable CT actions.
Assist municipal staff and leaders in performing and documenting sustainability initiatives for Sustainable CT certification.
Maintain open communication channels with relevant municipal staff and elected officials.
Assist with writing municipal assessments that can be used as program recruitment tools.
Identify opportunities for multi-town collaboration between Sustainable CT municipalities.
Research implementation strategies and resources for towns pursuing different actions.
Identify potential partners/resources, i.e. in-town non-profits or organizations.
Participate in Sustainable CT Fellow trainings and events.
Assist with COG projects that align with Sustainable CT objectives.
Produce an end of internship report that documents successes and areas for improvement.
Other, as directed and mutually agreed to by the COG and Sustainable CT.
Other Important Information
---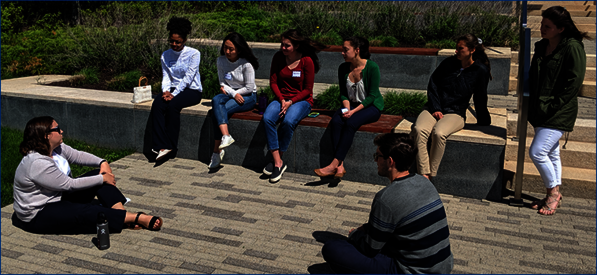 Duration
The fellowship program will run approximately 12-weeks during the summer (roughly June 1 - August 31).
Start/end dates will be determined by the Fellow and their assigned COG.
Work Location
Sustainable CT will follow all current COVID-19 safety guidelines, and it is unknown at this time if the 2022 program will be held in-person, virtually, or as a hybrid option.

If in-person or hybrid, Fellows will report as determined by their COG supervisor to their assigned COG office. All attempts will be made to place Fellows at their preferred COG location.
A list of CT COG locations can be found here.
Pay
This is a paid fellowship ($15.00 per hour).
Fellows may work up to 40 hours per week.
Transportation
Transportation is not provided.
Equal Opportunity
Sustainable CT, Inc. is an equal opportunity employer. Sustainable CT, Inc. will not discriminate and will take affirmative action measures to ensure against discrimination in employment, recruitment, advertisements for employment, compensation, termination, promotions, and other conditions of employment against any employee or job applicant on the basis of race, color, religious creed, age, marital status, national origin, ancestry, sex, gender identity or expression, veteran status, sexual orientation, genetic information, criminal record, intellectual disability, mental disability or physical disability, including, but not limited to, blindness, unless it is shown by Sustainable CT that such disability prevents performance of the work involved, in any manner prohibited by the laws of the United States or of the State of Connecticut.
---
We are grateful to the following supporters of the Sustainable CT Fellowship Program.