Climate Leader Designation
---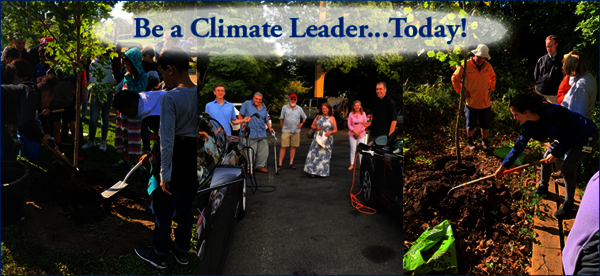 Sustainable CT is excited to pilot a special Climate Leader designation in 2022, celebrating municipalities that are reducing harmful greenhouse gas emissions while saving money, improving public health, and building community.
The pathway to become a Climate Leader is straightforward:
Any town certified, or that successfully applies for (re)certification in 2022, is eligible to apply for the designation.


Sustainable CT has identified a suite of actions that will help communities control and reduce their emissions.


A city or town can complete any of these high-impact actions and achieve a total of at least 140 points to become a Climate Leader.
We're here to help. Our many resources are available to any registered town, whether pursuing the Climate Leader designation or not; stay tuned for informational webinars on certain relevant actions and climate change impacts; we have no-cost assistance programs that line up with climate-impact actions; and our Community Match Fund program may also be able to support related projects.
Right now, we're focusing on slowing climate change by focusing on greenhouse gas emission reductions. We know that resilience is important too. We hope to build a resilience component to the Climate Leader designation in future cycles. If you have thoughts on how to do this, please reach out to [email protected].
2022 is a pilot year for the Climate Leader designation. We're going to learn a lot in 2022 and make adjustments to the designation in 2023. We want to hear from you! Let us know what's working, what's not, or your other ideas on how we can improve Sustainable CT. Contact us at any time at [email protected].
You'll be able to apply for Climate Leader designation from your municipal dashboard by this spring. We're looking forward to recognizing you for your leadership!
Climate Leader Events
---
Sustainable CT is hosting multiple events to help communities achieve Climate Leader designation. See below to register for our lineup of upcoming webinars.
We're also partnering with the Great Plains Institute to offer technical assistance to a select number of communities in 2022 to pursue recognition in the national SolSmart designation program. More information on this resource is available.