Affordable Housing Best Practices
---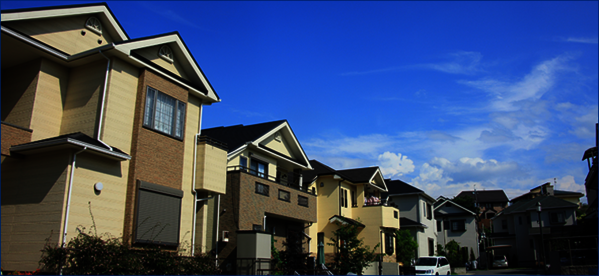 Connecticut has a statewide need for affordable housing. All Connecticut municipalities were required by Statute to adopt an Affordable Housing Plan in 2022. For 2023, the focus is on the implementation of those plans and Sustainable CT is here to support and inspire!
Sustainable CT's mission, to foster inclusive, resilient, and vibrant Connecticut municipalities that provide opportunities for all to thrive, is supported by our Action Framework. This Action roadmap includes our Healthy, Efficient and Diverse Housing Category:
The 2023 Sustainable CT Affordable Housing Actions
For 2023 the Healthy, Efficient and Diverse Housing Actions have been enhanced to reflect that municipalities have moved into the Affordable Housing Plan implementation phase. Successful completion of this action requires towns to submit documentation of a policy change, a program implementation, or an educational event. The more towns do, the more credit they earn towards certification! Examples Include:
Updating municipal zoning regulations to allow more diverse housing stock​
Implementing a first-time homebuyer program for low/moderate-income
Offering tax incentives in exchange for affordable units in new/redeveloped housing
Forming partnerships with affordable housing advocacy organizations​
Using a Housing Trust Fund to place income limitations on new housing units​
Inventorying municipally owned parcels for potential Affordable Housing development​
Hosting educational or outreach events to educate community members on Affordable Housing​
Equity Coaches can work one-on-one with towns to help connect with marginalized residents and co-create affordable housing solutions. Request an Equity Coach.
Addressing Housing Segregation and Affordability

For 2023, Sustainable CT will use the equity model of integrating lived experience into the process of Affordable Housing Implementation Planning for towns in the Capitol Region Council of Government (CRCOG). With technical support from our housing partner agencies and the planning staff at CRCOG, residents, town officials, planners, and commission members will work together and co-create strategies for municipal Affordable Housing Plan implementation​. Sustainable CT Equity Coaches will work with towns to ensure that the voices of those experiencing the affordable housing crisis are included in the process and inform affordable housing policy and solutions for towns in the CRCOG region. Sustainable CT's Affordable Housing Strategies Database, a searchable catalog of all adopted municipal plans, will be used to connect towns with similar adopted strategies so that they can work together to co-create solutions to the affordable housing crisis​.
Learn More About the Sustainable CT Affordable Housing Strategies Database

Sustainable CT's Affordable Housing Strategies Database was created by the 2022 Sustainable CT Fellows Cohort. The database includes housing strategies, searchable by themed categories, from all Affordable Housing Plans adopted by Connecticut municipalities. Our 12 Fellows were stationed across the state working from the 9 Council of Government offices with direct access to towns within their COG. The creators of this database were 2022 Fellows Michio Agresta, Lilly Adamo, Adrian Beckford, Liam Ford, Adrian Huq, Serena Levingston, Monet Parades, Liam Rimas, Haylee Scibek, Annika Shiffer-Delegard, Quin Wolters, and Emily Bigl. Sustainable CT will continue to build on this database to support shared learning on affordable housing best practices throughout Connecticut. Check back for updates or contact us for more information.