Sustainable CT Equity Coaches

---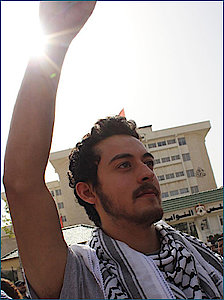 Mx. Yaffa
Yaffa is the Executive Director of Life in My Days, a non-profit dedicated to supporting individuals and their communities on their journeys for self-actualization, through starting difficult conversations, transforming communities, and providing support to overcome systemic challenges. They are a disabled, trans, indigenous Palestinian focusing on creating transformative work around displacement, decolonization, equity and centering lived experiences of individuals most impacted by injustice. They have worked in over two dozen countries, and specialize in global and community vision building. Yaffa is an engineer, with a specialty in sustainability and social engineering, as well as a peer support specialist and has a traumatic stress graduate certificate. Yaffa brings together engineering, peer support, and trauma work to support their vision of more equitable and accountable communities that lead to individuals' self-actualization.
---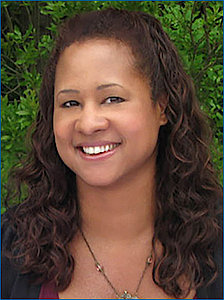 Giovanna Adams
Giovanna is a trained Curriculum Developer and former Social Worker. She has created and facilitated equity-based workshops as opportunities for people to come together to build strong communities.
She serves as the CEO of HB4 Diversity Inc. and through this work has partnered with schools, rural communities, and town leaders acting as a resource for support, training, and restorative practices.
Within all of the work that Giovanna is a part of, she always begins with the goal of creating nurturing environments and human connections.
---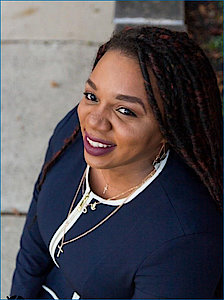 Esther Jean-Marie
Esther is Minority Inclusion Project's Director of Operations and one of the "Founding Five" who helped form and launch the organization. Esther believes that positive investments in leadership and education can change the realities of people and families served by nonprofits. A native of Haiti, Esther fell in love with nonprofits while in high school. Inspired by an excursion to Mali to build a school and by her service as an AmeriCorps VISTA, Esther quickly developed a deep passion for charitable work, social justice, racial justice, and gender equity.
---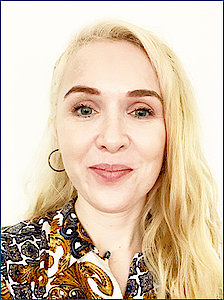 Elizabeth McGee
Elizabeth has coached not-for-profits, universities, and municipalities on issues related to issues of homelessness, education access, immigration, among others, and led an applied research project that explored inclusive community engagement strategies within municipalizes.
Elizabeth spent the last 5 years living in Los Angles working to improve disparities related to kindergarten readiness. Originally from Canada, Elizabeth, attended Wilfrid Laurier University, completing her Masters in Community Psychology. This field that considers the conditions and systems which give rise to pervasive inequities, and experiences of oppression and marginalization. Elizabeth has used this approach in her consulting, evaluation and community development work in her 10 years since graduating.
Elizabeth belongs to White People for Black Lives an anti-racist collective, is on the Board for Create Now, an organization that empowers youth living in poverty through arts education and mentoring, and is a writing mentor for Pen America, a program that pairs writers that are incarcerated with mentors.
Elizabeth is a proud first-generation college graduate.
---
Renae Reese
Renae is a community organizer and facilitator of popular education. Renae taught in the UConn Urban Semester Program, engaged community voices in the effort to shift to renewable energy sources, and engaged teachers across the state in conversations about politics. She worked with the Connecticut Center for a New Economy, organizing for access to good jobs for people of color, and for living wages and immigrants' rights, in Hartford and New Haven. She organized for universal health care and, working with a broad coalition, won legislation in Connecticut to expand access to health care. She developed popular education programs to foster conversations about race, recognizing both the necessity, and the positive impact of such conversations. Before joining CCNE, Renae was at the UConn Health Center, where she worked as a researcher and health and safety educator in Occupational and Environmental Medicine, and was a union officer. She now works with families who have immigrated to Hartford, where she lives and where she raised her children.
---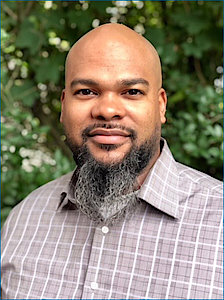 Eric Rey
Eric is a dynamic speaker and facilitator with exceptionally strong intuitive knowing and a talent for synthesizing and communicating complex concepts. He began his career working with men and women returning home from incarceration, helping them find everything from a job and housing to more elusive things like fulfillment and joy.
Today, Eric serves as a coach and strategic partner, as well as a mediator and trainer. Creating spaces of inclusion and safety are his strengths and reflect his passion for helping people connect and heal.
---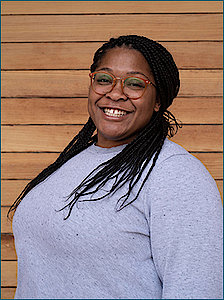 Ashley Stewart
Ashley is a civil engineer with 10 years of experience specializing in water management and infrastructure. Her expertise spans the gamut of water management: distribution, storage, discharge and flood planning. She has distinct experience in environmental planning, permitting, funding, negotiation, construction management, community engagement and leadership experience and is also a trained facilitator.
Ashley has served the State of Connecticut in many ways, supporting municipal planning, protecting the state through management of dams, and through community outreach and engagement. Ashley grew up in and loves Connecticut and looks forward to teaming with towns to grow in equitable sustainability.