Sustainable CT Equity Coaches
---
To request support from an equity coach at no cost to your town, contact us at [email protected].
---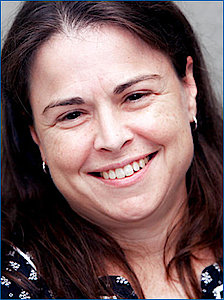 Abby Anderson
Abby is a coach, consultant, and facilitator focused on supporting individuals and organizations to infuse equity and belonging into their relationships, leadership, and organizations.
Prior to founding her business, Abby spent over a decade serving as executive director of a CT statewide nonprofit doing policy and advocacy work. During that time, she went through her own experience of learning to see and then change personal and organizational policies and practices that excluded and "othered."
In that role and through The Justice Walk, Abby has supported leaders across many types of organizations to expand their thinking around who gets to be experts and who can/should make decisions. She then helps them to implement strategies to authentically partner with directly-impacted individuals.
The work of equity and belonging is hard. My goal is to normalize discomfort, encourage risk-taking, and mitigate fear as I walk with individuals and organizations committed to transformational equity and belonging journeys.
---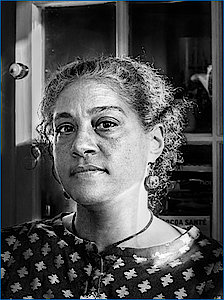 Kamora Herrington
"I've lived a life that has placed me in positions where I could either uphold the status quo, or share truths that may not be pleasant, but are necessary, 'we are the ones we've been waiting for'; humans willing to step in when necessary and step out when it's time." ~Kamora Le'Ella Herrington
As the 2022 recipient of the New Haven Pride Center's Dorothy Award and a 2019 100 Women of Color Award recipient, Kamora utilizes the tools of cultural humility and works intentionally at the intersections of identity and community. Her work as an experiential educator supports, guides, and nurtures individuals and organizations committed to personal and professional growth.
Kamora has been able to extend her Cultural Humility work as the Founder and Visionary of Kamora's Cultural Corner, a membership organization that offers opportunities for experiential community education and collaborations. "Creating spaces where families are free to love their children" is a guiding principal and she can often be found doing that at the Sterling Street Sanctuary and Nature Reserve; 1.4 acres of Herb Gardens, an African-American Heritage Garden and a Community Labyrinth in the North End of Hartford, CT.
---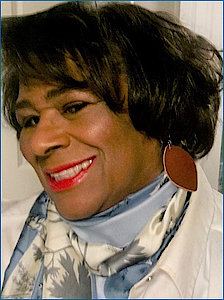 Denise Page
Denise Keyes Page is founder of Ubuntu Storytellers: ID.E.A.L. It provides Inclusion, Diversity, Equity & Anti Racism Leadership training to organizations and communities with a unique approach. The first module is story narrative by professional storytellers who identify as black or brown. Their stories span the arc between victimhood and sainthood. They share the stories of the lives lived in between. Stories not just of being in the skin we're in but also of being. These stories open the hearts of the listeners to prepare one for the hard work of examining one's role in dismantling or perpetuating racism.
Ms. Page has been a professional in the field of diversity and antiracism for more than thirty years. Denise was an early facilitator in WCG's Connecticut Leadership Program (cohorts 2 & 3.) Additionally, she has been consultant to the Consultation Center at Yale, Parents SEE, PLTI, State Departments of Labor, Education, DMHAS and more. In her volunteer capacity, she has served as President of the New Haven City Wide Parent Teacher Organization which worked collaboratively to secure the resources and standards necessary to provide equitable education. She was honored to serve on President Clinton's White House Council on Youth and Violence. Denise is the mother of two, grandmother of five, a certified milliner and a rabid (not avid) football fan of the New York Giants. She is passionate about leaving a legacy of a commitment to dismantling racism. Ubuntu.
---
Ace Riker
Ace (he/him) has been an educator and advocate for the past twenty years. Through his company A.C.E (Awareness through Communication & Education) LLC, he has worked with a wide variety of organizations, religious forums, K-12 schools, colleges, and nonprofits. He has delivered a vast array of workshops, speeches, and consultations on diversity, inclusion, and empowerment. Ace uses his experience as an openly queer Black trans man to personalize his workshops, and uses his curiosity, empathy, and humor to create content tailored to each unique audience. He is dedicated to continue working to eliminate ignorance and empower people throughout Connecticut by creating 'Confident Conversations' around topics like suicide prevention, LGBTQ+ awareness, safer sex and consent, sexism and gender, and religion and spirituality.
---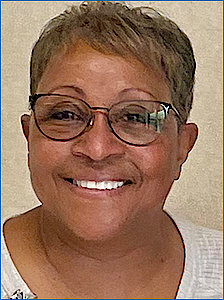 TeriLynn Rogers
TeriLynn serves on the Vernon Town Council and is the president of the Vernon Community Network, a non-profit organization.
TeriLynn has created the MLK Beloved program within her organization, dealing with everyday challenges by applying nonviolent concepts and insight into being part of the Beloved community for social justice and systemic change.
She sits on the Human service commission, supporting and identifying community issues across all ages and income groups to provide a public forum for community input.
TeriLynn is the Executive Director of the Miss Greater Rockville Scholarship program, a division of the Miss America organization that offers scholarships to young ladies in her community.
TeriLynn is dedicated to putting her skills to work for the people of her community.
---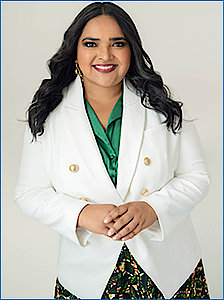 Latha Swamy
Latha Swamy (she/her) is a multidisciplinary leader with in-depth technical and research expertise. Her work - spanning academia, government, and independent consulting - broadly examines the relationship between environmental degradation and human health. She has 18 years of experience designing, conducting, and communicating results from quantitative and qualitative research studies in the fields of clinical medicine, environmental conservation, food and agriculture, and their intersections. Throughout her career, she has also held strategic and technical leadership roles exploring the linkages between health systems strengthening, land use and food systems planning, land tenure, food sovereignty and justice, planetary health, and colonial / imperial policies in the midst of global environmental change.
Across all her work, she identifies and builds relationships - from local community members and grassroots leaders, to academics and government officials at all levels. She sustains these cross-cultural, values-based partnerships and coalitions with collegiality, humility, authenticity, and humor. For the last 11 years, Latha has worked in evidence-based policy-making on the local, state, national, and international scale, including in her current, unique role in municipal government as the Director of Food System Policy for the City of New Haven, CT. Throughout her tenure in local government, she has prioritized institutionalizing equitable, thoughtful processes (e.g. people-driven, community-led, grassroots policymaking) rather than relying on top-down, prescriptive, or reactive responses to our complex and unjust social, environmental, and economic systems.
---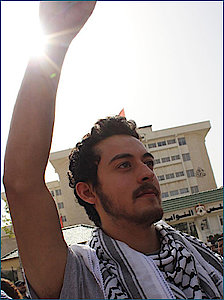 Mx. Yaffa
Yaffa is the Executive Director of Life in My Days, a non-profit dedicated to supporting individuals and their communities on their journeys for self-actualization, through starting difficult conversations, transforming communities, and providing support to overcome systemic challenges. They are a disabled, trans, indigenous Palestinian focusing on creating transformative work around displacement, decolonization, equity and centering lived experiences of individuals most impacted by injustice. They have worked in over two dozen countries, and specialize in global and community vision building. Yaffa is an engineer, with a specialty in sustainability and social engineering, as well as a peer support specialist and has a traumatic stress graduate certificate. Yaffa brings together engineering, peer support, and trauma work to support their vision of more equitable and accountable communities that lead to individuals' self-actualization.