Work with a Sustainable CT Equity Coach
---
Under this No-Cost Assistance Program your community will be paired with a Sustainable CT Equity Coach to lay out a process to complete action 9.1 Optimize for Equity. Communities are eligible to work with an Equity Coach for up to four hours to identify: how to build an inclusive process; who lives and works in a municipality; how to connect with community members and create opportunities for dialogue; and how to collaborate and co-create with community members.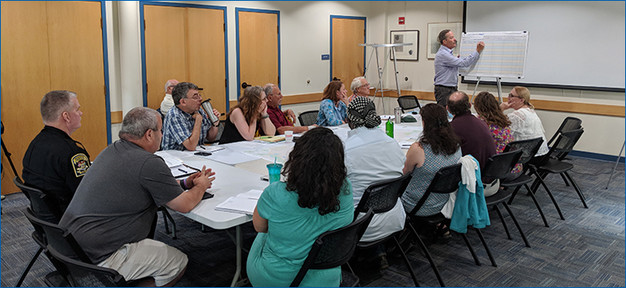 How it Works
---
Requests to work with Sustainable CT Equity Coaches will be honored on a first-come, first-serve basis. If selected, your community will be paired with an Equity Coach. Your community will identify representatives from your Sustainability Team and municipal staff who will work with the Equity Coach to develop a process to complete the Sustainable CT Equity Toolkit. This process can then be carried out by your Sustainability Team and municipal staff.
Your coaching sessions can be conducted through a variety of ways, through phone calls, remotely, or in-person. You will work with your Equity Coach to schedule meetings that are mutually agreeable.
Working with a Sustainable CT Equity Coach will help your community achieve the goals of optimizing for equity:
Broaden community connections and work together.
Value all voices and include the interests of all members of the community in decision making.
Create a community where all can thrive and where race, gender, age, or sexual identity do not determine opportunities or predict outcomes.
Recognize and embrace the strengths that all community members bring to our cities and towns.
Letter of Interest (Optional)
---
There are two possible ways to request the support of a Sustainable CT Equity Coach: Your municipality may submit a short letter of interest; or you may send a general email expressing interest. A template Letter of Interest is provided. Letters of interest can be sent to leclairj@easternct.edu.